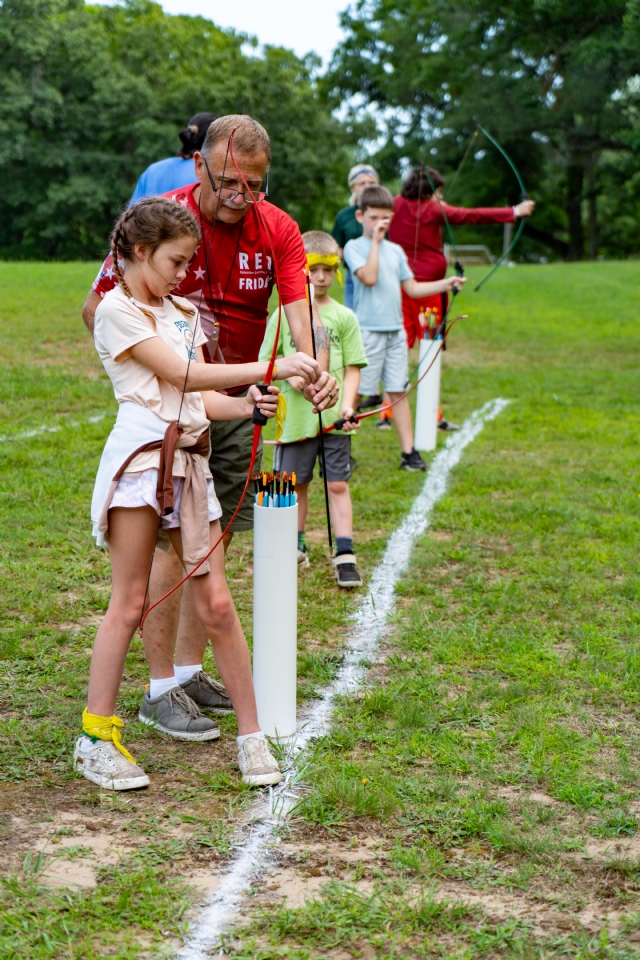 NEWAYGO, Mich. - VFW Camp Trotter for Children has just wrapped its 2023 camping season. This year the camp welcomed 187 children to campus for four weeks of summer camp, 65 of which were returning campers. 40 campers to attend through generous donations of posts and membership around the state. VFW Camp Trotter for Children was thrilled to house so many delightful campers this year!
This year, campers experienced summer fun with the new playground equipment and rock wall additions to the camp. Campers were able to enjoy these new structures along with the many programs Camp Trotter has to offer.
Camp Trotter's Director, Maddy Schlossenberg, said she is very proud of this year's staff, and their ability to continue Camp Trotter's mission of providing joy, patriotism, and fond memories for our campers.
"As a previous camper, support staff, counselor, and now as the Director, it brought me so much pride to witness the triumphs of our staff," Maddy continues, "They worked hard, many hours of sleep lost, all while ensuring our kids had a smile on their faces."
We are looking forward to next year and are looking forward to celebrating the camps 75th year! If you have not already enrolled in Camp Trotter's emailing list, you can sign up to ensure you stay up to date on future events, the incoming camping season, volunteer and employment opportunities, and so much more! Visit our website at camptrotter.org for more information on this year's successes and the upcoming 75th anniversary of VFW Camp Trotter for Children.